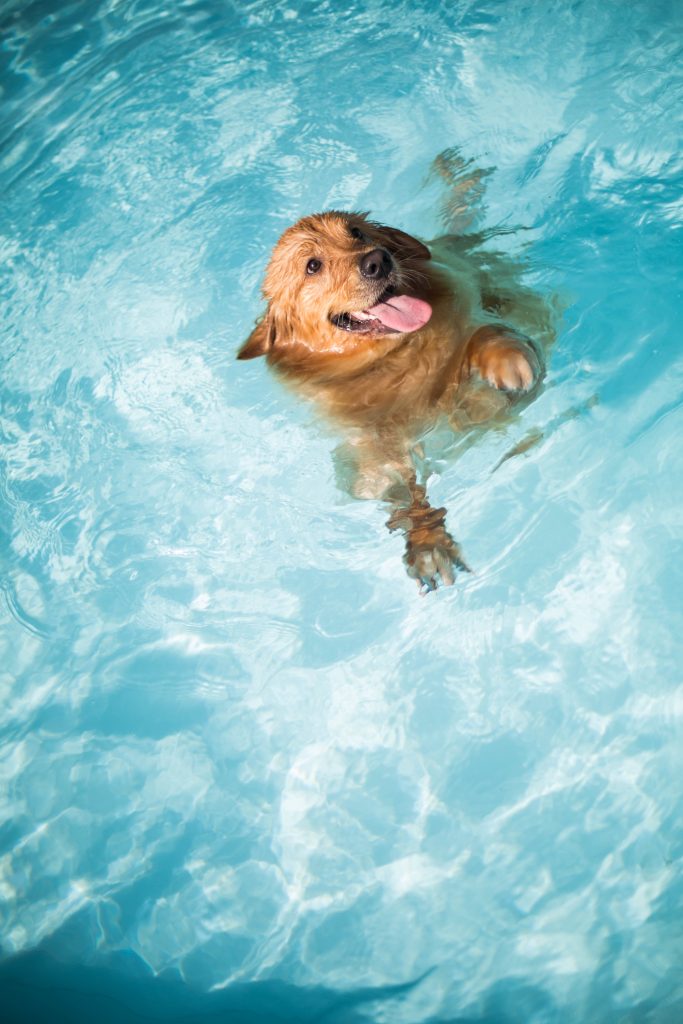 What makes us unique!
Full size fiberglass heated pool
Our sessions are guided by a Certified Canine Hydrotherapist or a Certified Canine Physio
When you book hydrotherapy for your dog, our canine hydrotherapist or physio is there in the pool with your dog for the entire session. The hydrotherapist will guide your dog through different exercise to target different muscles or a specific condition. 
Hydrotherapy is highly effective for:
general body conditioning

muscle strain

arthritis

CCL injuries

post-operative

hip or elbow dysplasia

weight loss

paralysis

neurological conditions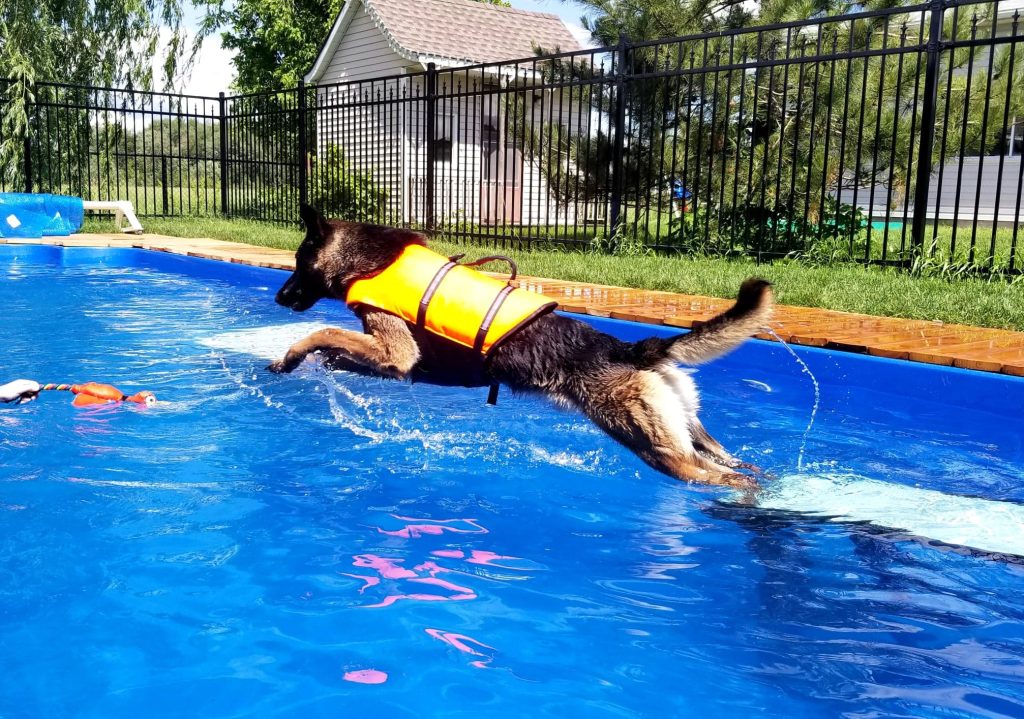 We offer different type of sessions depending on your dog's need.
Fitness swim (25 min – 56$ +tax)
The fitness swim sessions are designed for dogs that are just looking to keep moving and keep their muscle mass while unloading their joints in the water or just for fun! The fitness swim is also a good option if your trying to get your dog to lose weight.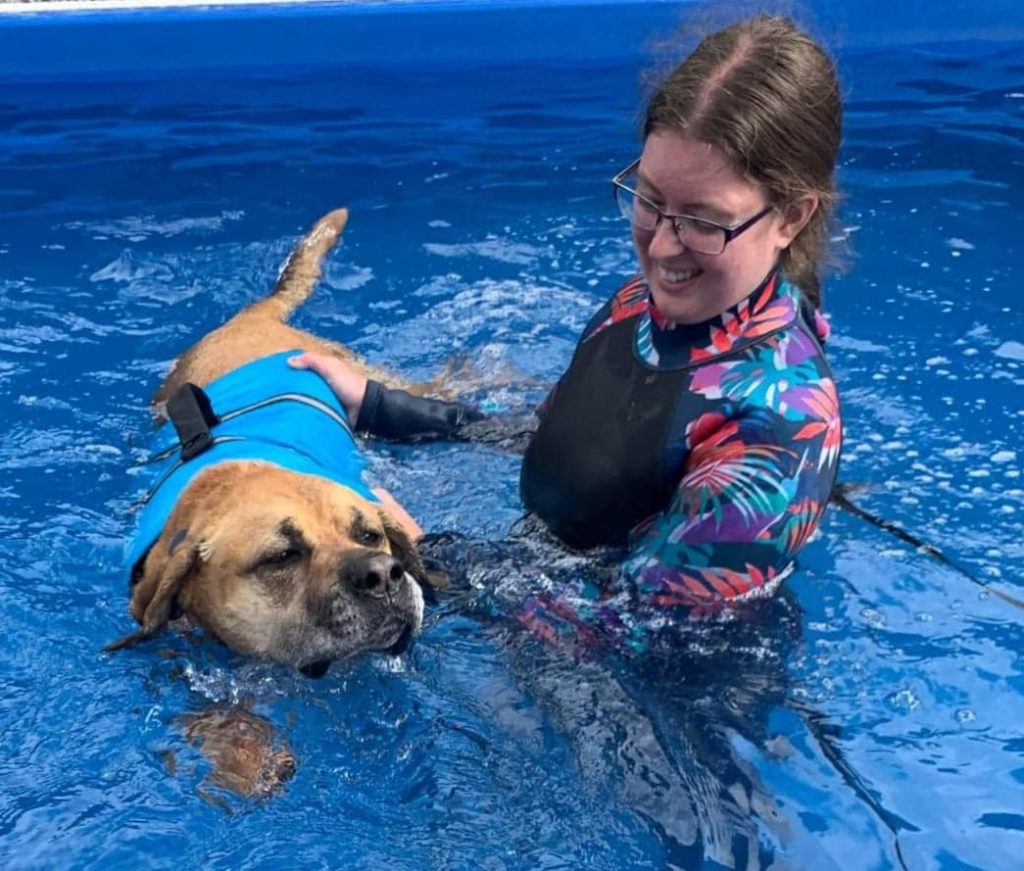 Therapeutic swim sessions (25 min – 66$ +tax)
The therapeutic swim sessions are more specific to injuries. They are designed for dogs that have a specific condition or injury. This includes regular swimming but also targeted exercises in the water to help with the specific body condition or injury. An assessment by a physiotherapist is recommended (to target the areas that need work) but it is not mandatory.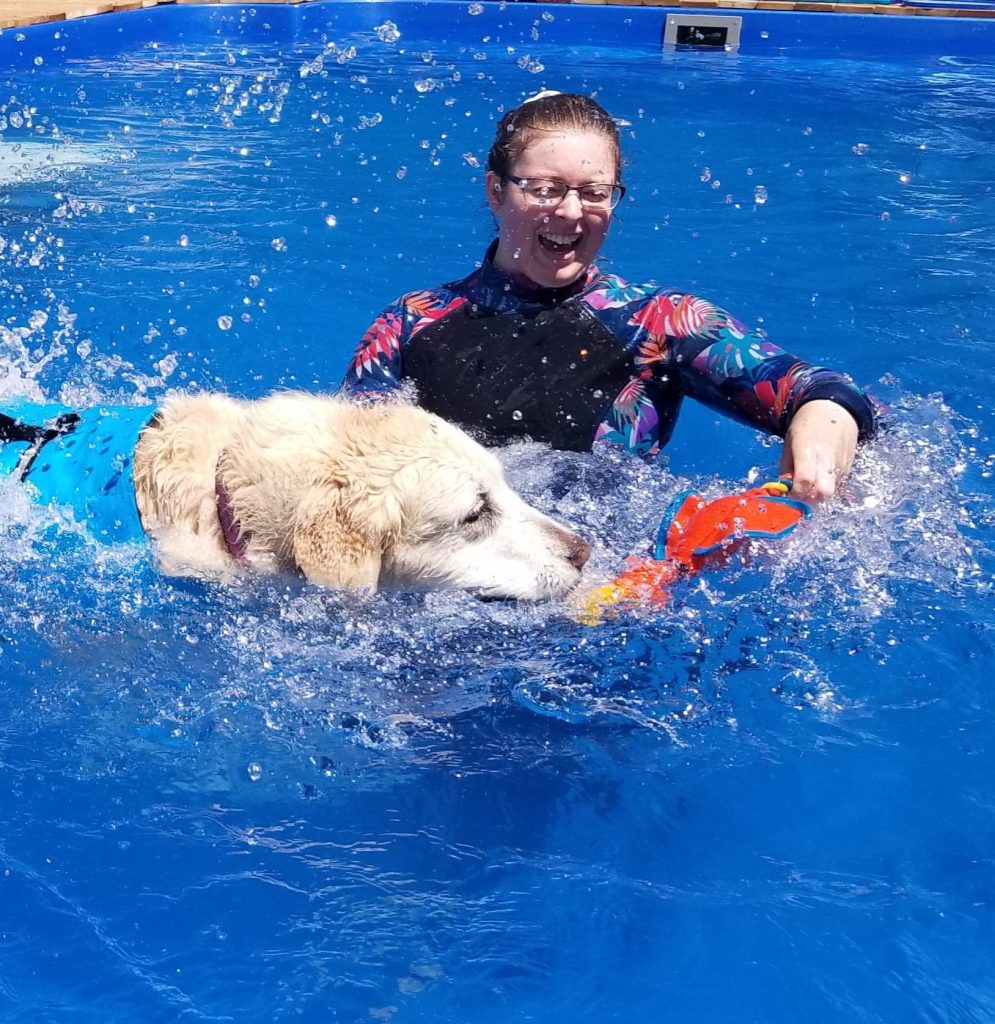 Weight loss program (5 sessions of 25 min – 255$ +tax)
If you're dog is overweight and you're struggling to have him lose weight. Swimming is a great way to exercise your dog without stress on their joints. Added bonus: 5 minutes in the water equals a 20 minutes walk! Most overweight dogs will enjoy the swimming as it is easier for them to move around.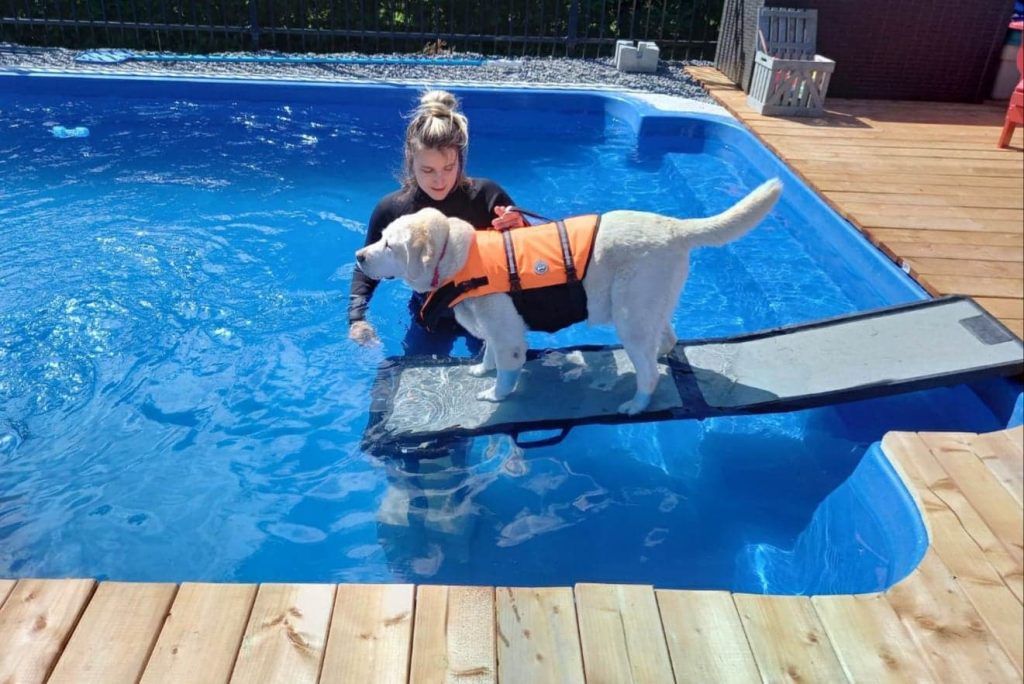 Learn to swim program (5 sessions of 25 min – 255$ +tax)
If you're looking for a slow and safe introduction to the water for your dog, our Learn to Swim Program will get your dog comfortable in the water. We guide your dog in the water by using a ramp and we lead them to a bench where they learn that they can rest. Dogs are uncomfortable in the water if they think they have to swim the whole time and if they don't know how to get out. The bench becomes their resting zone and we show them how to get out safely by using the ramp or the wide steps. 
Save with our packages
Fitness swim package: 255$ for 5 sessions (comes at 51$ each)
Therapeutic package: 305$ for 5 sessions (comes at 61$ each)
***All prices are for the 2023 season***
If you can't find a time slot that works, email us at info@wagthattail.ca and we'll be happy to modify our schedule.
If you're not sure your dog will enjoy hydrotherapy, we offer a reimbursement on the first session if your dog doesn't go in the water! Email us for more details.